BEST WEB HOSTING IN CHENNAI 2023
ECPHASIS INFOTECH
11th, Apr 2023
Web Development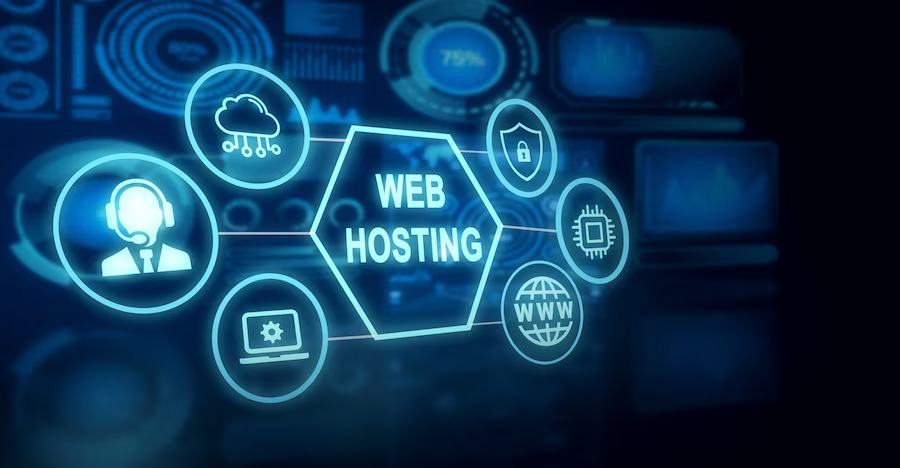 Best Web Hosting In Chennai 2023
Getting the best deal in web hosting can let you optimize your website is a great way. Web hosting companies in Chennai offer great deals and hosting packages for building a new website. Hosting providers in Chennai also offers customized and affordable plans based on your needs.
If you're looking for cheap web hosting in Chennai for startups, then there are best web hosting companies India that offer hosting and other web-related services at a low monthly price. All you need to check before choosing a hosting company is whether they provide the required web hosting features that are needed to run a successful online business.
Best Web Hosting Providers in Chennai
A quick look at some of the best web hosting companies in Chennai.
#1. Ninos It Solution:
Ninos IT Solution is the best Web hosting company in Chennai which takes pride in providing the best web hosting services to the clients. We have a pool of talented professionals who strive hard to fit the exact requirements of the customer. We understand the importance and the necessity of keeping on track with the latest technology and develop the product based on that and make our clients to access the latest technologies. We have the reliable and highly guaranteed uptime servers to enhance the quality hosting services and make sure our customer's website works for 24 hours a day, 365 days a year. We focus on providing competitively expensed private-label solutions to our customers and resellers. Our team of experts dedicatedly keep the changing updates in the web hosting niche and always making sure that our customers' website works intermittently and live on the internet..
#2. HostGator:
HostGator is the most popular web hosting provider in Chennai. It's Linux Shared hosting offers 10 GB disk space and 100 GB transfer. With a single domain option, it offers up to 5 email accounts. It also offers a Free SSL certificate with other discounted services. It provides an uptime of more than 99.9%. The plan starts at ₹239/ per month.
#3. BigRock:
BigRock offers great discounts on web hosting deals. It's Starter Shared hosting plan offers up to 20 GB space with up to 100 GB transfer. It offers a Free SSL certificate with 5 emails. This plan allows you to host a single website and offers a money-back guarantee. The plan starts at ₹89/ per month.
#4. HostSoch:
HostSoch basic Shared hosting offers 1000 MB web space with 5 GB transfer options. It provides access to 10 emails with 2 FTP accounts. The plan starts at ₹99/ per month. The higher-level plans in this category offer unlimited bandwidth, transfer, emails and FTP accounts at the same renewal price along with a Free domain.
#5. MilesWeb:
MilesWeb provides a feasible hosting solution. It offers 10 GB bandwidth with 1 GB disk space. It offers a Free SSL certificate with 2 email account options. With one-click auto-installer and cPanel work becomes much easier. The plan starts at ₹50/ per month.
#6. A2Hosting:
A2 Hosting offers unlimited storage & transfer with its Shared hosting plan. It offers Free SSL and easy site transfer. You can host a single website and you get a cPanel, 5 databases and money-back guarantee. It also provides 99.9% of uptime. The plan starts at ₹203/ per month.
#7. HostPapa:
HostPapa is a perfect web hosting solution for big companies in Chennai. It offers 100 GB SSD storage with 2 website options. It offers a free domain, CloudFlare CDN, and website transfer. It also offers a free SSL certificate with unlimited bandwidth and a money-back guarantee.
Verdict: MilesWeb is the best hosting provider in Chennai. It provides a great rate and good web hosting features for sustainable web solutions.
#Features That Matter
Best web hosting providers in Chennai should provide ideal hosting features that include regular updates and upgrades. Integration with different platforms is important along with great disk space. For startups, you can select a basic plan and for expansion, a hosting plan with additional features. Security is also an important feature to consider while selecting the best web hosting services in Chennai.
#The Ideal Platform
An ideal platform should provide you with all the features and great customer support too. The website is important for business, so choose the best web hosting provider in Chennai for enhanced website performance. This will help drive traffic, boosts ranking, and help increase your ROI.
Share With: