RESPONSIVE ECOMMERCE WEBSITES AND MOBILE APPS
Ecphasis Infotech
24th, Oct 2019
Web Development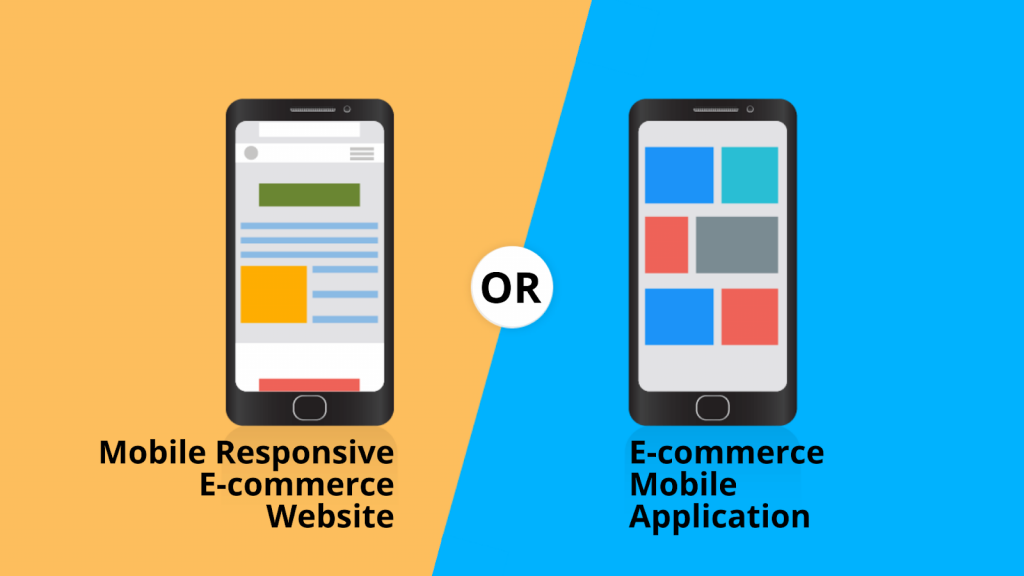 Did you know the latest statistics? People are now using their Smartphone's for approximately the majority of online purchases. For this reason, many retailers are starting to invest more in mobile-friendly website to hold and attract customers.
On the other hand, some are left wondering that they already created a mobile-friendly website. Is still required to build a mobile app? What is the best platform for e-commerce, a mobile site or app?
In this blog post, Ecphasis Infotech is the Best Web Development Company in Chennai, opens the secrets of both, Pros of Responsive E-commerce Websites and Mobile Apps.
Responsive E-commerce Websites
Better Customer Experience
Retailers they don't have a mobile-friendly website is failing to provide 50% of the e-commerce market. The reality is, most of the shoppers are expecting a multi-channel and device experience.
Brand Visibility and SEO
Nowadays website that is optimized in mobile-friendly is ranked higher in search engine page results while comparing to other websites. Since mobile-friendly sites are higher in rankings, boosts website traffic, more brand visibility and increases sales.
One of the easiest ways you can do to improve your site's mobile-friendliness is hiring an E-Commerce Development Company in Chennai, helps you to increase your brand visibility.
Other Prefer Websites to Apps
Having a high-performing, responsive webpage that gives off an incredible user experience is just as necessary when investing in an app.
Mobile App
Loyalty Addition
A statistic says that most of the customers are like to use these mobile applications. Therefore, an 89% of consumer activity occurs here. The right mobile app has the power to attract the most loyal customers out there by giving them a more convenient and rewarding experience.
While using the mobile app, they offer discounts to customers not only based on purchasing patterns, several elements as well, such as location, geography, interests and more.
Mobile apps will continue to grow
There is no doubt that eCommerce apps will grow, whenever the digital world grows. To make purchases, most of the retailers are now turning to mobile payment systems.
Mobile apps also increase in-store experiences. By combining digital catalogs with the retailer's physical store, it improves the overall customer experience. Digital catalogs also improve sales by giving possible customers information about the products they love. To help you in developing a mobile app for your business, you can hire our Mobile App Development in Chennai.
Consumers like e-commerce Apps
Mobile apps allow retailers to connect with possible customers. Most retailers are struggling with this because they don't want to be in touch with their customers in a non-intrusive way.
Moreover, these apps have features that allow merchants to send out push notifications about sales, discounts, news, and new products and are fantastic at driving in engagement.
Which One is better?
On a basic level, both responsive eCommerce sites and mobile apps are function-wise pretty similar. But in the sales, their function is entirely different. When it comes to consumer searches for products, a mobile website is excellent.
For retailers who want to increase their revenue at the same time developing a steady, loyal client, then a mobile app and a mobile responsive eCommerce website are both worthy investments.
Share With: