SOFTWARE TESTING COMPANY IN CHENNAI
Ecphasis infotech software testing company in Chennai provides software testing outsourcing, QA testing, automation testing services to help ensure the quality of your productsWe have team of highly qualified young professionals, our team believes in pushing the limits while exploring, innovating and creating.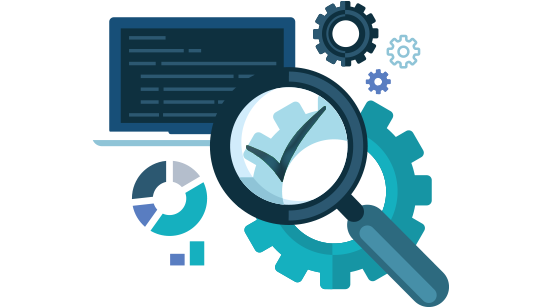 Testing is the process of evaluating a system or its component(s) with the intent to find that whether it satisfies the specified requirements or not. This activity results in the actual, expected and difference between their results.
In simple words testing is executing a system in order to identify any gaps, errors or missing requirements in contrary to the actual desire or requirements.According to ANSI/IEEE 1059 standard, Testing can be defined as A process of analyzing a software item to detect the differences between existing and required conditions (that is defects/errors/bugs) and to evaluate the features of the software item.
Testing is done in different forms at every phase of SDLC like during Requirement gathering phase, the analysis and verifications of requirements are also considered testing. Reviewing the design in the design phase with intent to improve the design is also considered as testing. Testing performed by a developer on completion of the code is also categorized as Unit type of testing.