How to build your Ecommerce Store that resembles attractive and captivating your audience
Ecphasis Infotech
20th, Dec 2019
E-commerce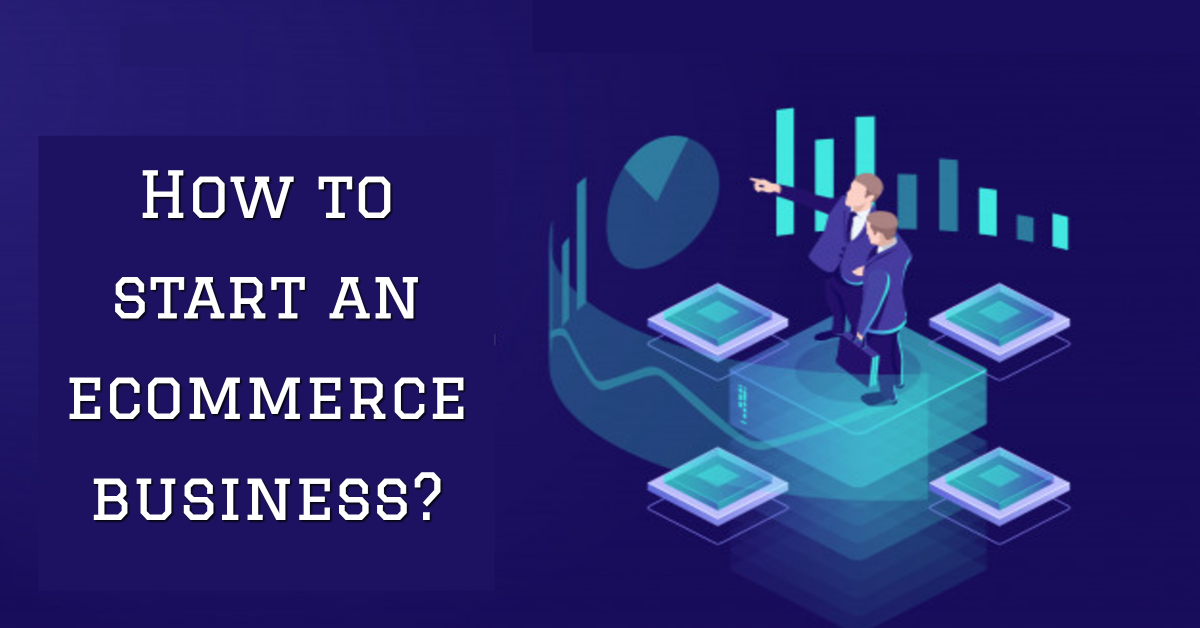 Shopping & purchasing via the online store is never an unfolded fact. It's already the existing phase in the present world. Though your e-commerce website's objective is to attract more audiences on the whole but for the long-term credibility your e-store should be able to satisfy customers every time they shop at your online store. You ultimately want your e-commerce store to shine successfully forever in the market and make your customers feel trustworthy to shop online with a confident belief that their transacted money is highly secured. As you seek to be the most sought e-commerce store during the development your complete focus should be on crafting it for the customer retainment and directing new targeted buyers to your online shop.
This post helps you to learn through some of the ways that your online store can adapt or integrate such that to convert your every visitor into customer by providing them thoughtful e-store with all the security features enabled, better user experience and crystal-clear product listings. In the end, your e-store should reflect more trustworthy for your customers.
E-store with excellent user-interface & user-experiences
As you aspire to make your e-commerce store good in all aspects, it is important to invest efforts in creating appealing and user-friendly e-store but that shouldn't be limited to. Your e-store virtue depends on the other factors like quick loading and 24/7 online availability without downtime issues. Besides these factors, your e-commerce website should not only go impressive it shouldn't leave any glitches such that it can redefine your product and services as the highest quality. With the highest competition over there people have got multiple options to shop from online. Once a user heads to your online store must get impressed and feel trustworthy to add items to the shopping cart if that doesn't happen it can be detrimental for your business.
Building strong connectivity with the audience
Simply developing an E-commerce website does not only help you completely on the whole. Your end-buyers should be aware of the product that you sell. The very first time when they visit your e-store, they wouldn't know much about it. To build a confident image on your products and services, in beforehand itself you must connect with end-audience and let then uncover the products and services they offer you. So they won't find it strange when they first time visit your e-store. The best way you can achieve this is to have a clear-cut "about us" distinctly communicating the message of what your business and what you offer the customers.
Install confidence in your buyers that your e-store is highly secured
The first two strategies focus on creating a trustworthy and good impression of your e-store. When you want your buyers to shop persistently with your e-store, ensure enabling all the secured features and show your customers that their security is your highest priority. Building the trust that your buyers' money is safe while transacting online will allow them to purchase more confidently and chances are higher to stay with your e-store.
Providing detailed product and shipping information
Your customers visit your e-store with the expectation that they get every information about the product they purchase. They not only prefer to know more about the product but the time-lapse given for delivery. How quick you are with delivering the product to your end-customers matters the most and deciding factor for them to prefer the most to purchase from your e-store.
So you need to be transparent with your audience regarding the product and shipping information. Provide all the potential information that your shoppers want to know such as measurements, warranty, specifications, product weight, material, ingredients and more. Aside, you should clearly mention the shipping details absolutely with no unexpected shipping charges.
Providing Multiple Payment Options
Offering multiple payment options lets your shoppers feel a little more comfortable about shopping with your e-store. This is because your shoppers have got with multiple options to make the payment. Some of them may prefer certain payment methods over the other payment methods. Some of the payment modes that a shopper prefers nowadays are digital wallet payments, mobile wallets, net banking, credit or debit card. Providing payment options that your users trust more would obviously motivate them to trust you more.
Be available round the clock
Showing to your shoppers that you are available 24/7 to respond to their queries, they would trust your service more and may emerge as the retaining buyer for your online store. They probably may want to reach your support team if they need to inquire about return policies, shipping dates or other product information. Arranging a dedicated system to answer out buyer queries would turn your e-store trustworthy. The shoppers may reach you through several ways to resolve their queries. They may contact via contact forms, email, and social media profiles. If they are able to get near-instant response through live chat speeds up the process and encourage the potential users to ask their doubts. With e-commerce website development, this live chat has become the foremost for providing excellent customer service.
Add trust badges and trust seal
Convincing your shopper that your website is highly secured would strengthen the trust of your business. Knowing that their personal information and money is protected, they purchase more confidently. To enhance the trustworthiness of your e-store is to add trust badges and trust seals. A trust seal, when added to your online store, would display your online store legitimate and secure. Some of the trust badges that you can add to your website SSL certificates, money-back guarantee badges, third-party approval badges.
Motivate social proof to your e-store
Social proof is a great way to add trustworthiness to your website as it encourages others to purchase items as they get proof that already a user has purchased from your store. So, if a visitor comes to know that others have purchased from your e-store he/she would definitely opt to shop at your online store when compared with others. There are ample ways to share this social proof with your e-store such as sharing UGC( user-generated content), adding real user flow stats i.e how many customers have rated the product and purchased items, and customer reviews. All these ways when implemented in your e-store properly can cultivate the interest of the customers. Sometimes adding customer reviews with their photos would make your e-store more powerful and trustworthy.
Wrapping up
Gaining shopper trust for your e-store is the significant and determining factor for the extensive growth of your online store. When you are competent in instilling the confidence in shoppers and they believe its potential to shop in your online shop, then you would be able to generate loyal and retaining customers.
Share With: