SIMPLISTIC TIPS FOR A RETAIL BUSINESS TO GET AN EFFECTIVE SHOPPING MOBILE APP FOR ITS ESTORE
Ecphasis Infotech
25th, Nov 2019
E-commerce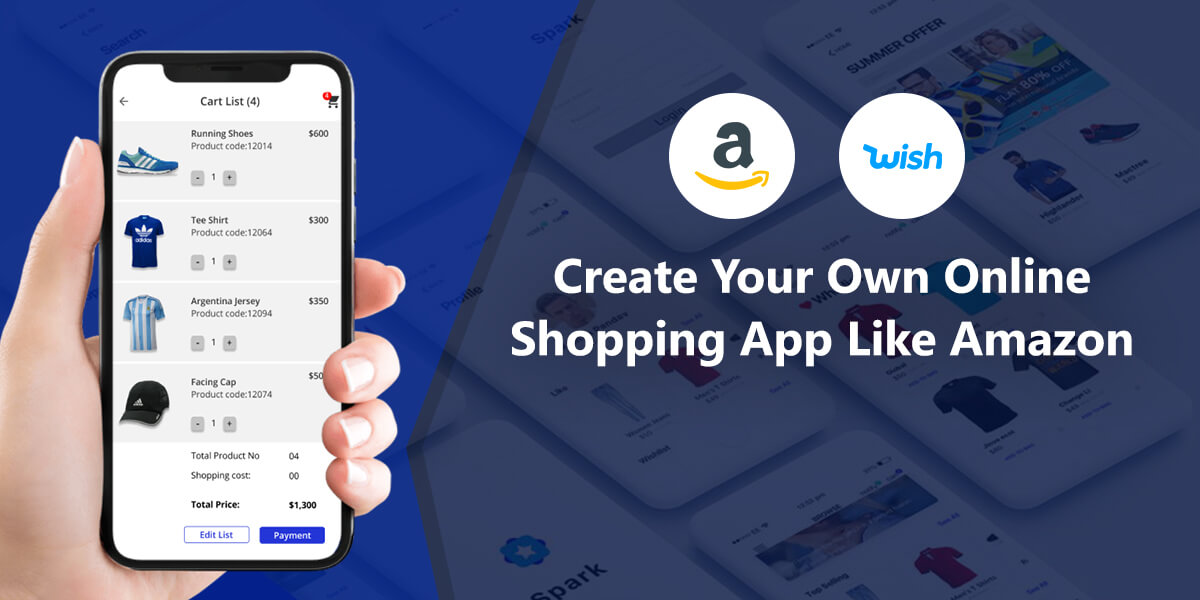 It's already a known fact that the technology is moving at the fast pace that we have become completely inclining towards mobile devices. The one main reason is that its high level of portability that we can access the mobile app wherever and whenever we could do so. Even for searching e-store we are less tend to use our desktop. Compared to desktop, we feel it much simpler to access our mobile phones and get the things done there because of its portability and flexibility.
Massive crowd prefers to access the online store and shop their preferred product via their smartphones. As we have already spoken about the growth of technology, most of the retailers have taken the road of e-commerce mobile app development.
This article provides you the guidance to precise your requirements and clear on what you want your app to do for the end-users once after it is deployed on the app stores.
Before you spend on mobile app development, this list of effective tips would be helpful for you to frame your e-store app by integrating your customized inputs.
Define your Business Goal:
Before beginning or spending into E-commerce mobile app development; do much more paperwork so as to determine goals that your e-store mobile app has to do after its launch. While setting out your goals, write-through list of aspects that you want from your app to do after it's available in the market. All these should be done after knowing "who is your audience" or merely identifying the targeted audience and then certainly your pre-requisites accordingly.
Make Engaging User Interfaces:
Almost all the user interface of your e-store mobile app is significantly important. They should reflect your online store ideas. You may need to showcase a list of products and that your users should not miss out on anything whilst visiting your online store via a mobile app. While conceptualizing the mobile UI design, ensure that it meets your ideas and provides an ultimate experience for the users. Most importantly, the designs should be correlating with your brand.
Technology:
While this step is one of the complex and challenging tasks, but when the right set of technology is chosen for deploying the mobile app then the development of a mobile app gives you the ultimate experience overcoming the difficulties. Amongst the various list of technologies revolving in the Mobile App development, selecting the right one prevails the success of the mobile app development. Most of the time, entrepreneurs looking for the retail mobile app will come up with the idea of Amazon or eBay. In doing so, technology is an imperative aspect. Besides choosing the right platform for mobile app development, there are other new technologies that should be incorporated to empower your mobile app such as:
Geofencing: This is the technology that gathers the data about the location of the customer that helps in targeting the exact set of consumers ultimately to enhance better engagement with your retail app. For this location-based service Beacon, RFID, GPS technology can be used. According to statistics, 20% of the sales have been incremented after marketing via location-based service.
Chatbot: Chatbot is the trending technology and most of the companies have come forward in integrating this AI technology into their retail apps. This AI technology has proved that it can accelerate the conversion rate and engagement of users with the mobile app. To include this technology, we don't need a separate infrastructure and we can add to our existing app itself.
Augmented Reality: This technology could most-effectively interact with the users and can multiply the user engagement to a greater extent. Some of the top brands have already started to engage their customers efficiently by implementing this Augment reality features.
Big Data: This big data technology enables online retailers to increase sales and conversions by providing personalized in-store experience to the customers via predictive analytics. When empowered with Artificial intelligence and data analytics a mobile app can serve vast benefits to e-commerce sellers and buyers. These data analytics track records of customer behavior data such as their preferred product, frequently purchased, demographics, and people's interest in the product. You can use this data to serve better to your users by leveraging these collected user-behavior patterns.
Keeping simple checkouts
Checkouts should be as simple as it should be because a complex checkout processing may give room for the users to abandon the process and they may terminate the purchase in the middle of the checkouts. When the users have to onboard your mobile app, by going through a series of steps then they may feel complex. So, keeping the signup process simple by avoiding multiple attributes to fill in or just by simply making social media logins will avoid the long-drawn checkouts to be executed. It's significant to avoid long-drawn checkouts which turn out to be the killer for mobile commerce.
Ensuring security in mobile app
E-commerce mobile app deals with the money transaction. So, every buyer and seller would be more concern about the security that the money is rightly transacted to the merchant account without any intruders deceiving the money and a threat to your retail business. As an aspiring e-commerce mobile app acquirer, you should be ready to invest in enabling securities in your e-commerce mobile app.
Onboarding customers by giving special offers
Another useful tip for merchants investing in e-commerce mobile app can make the best from their retail mobile app. Engaging customers by proferring special offers would make them associate with your brand forever. They would get the interest to purchase the products that come with the offer and eagerly wait for the next set of offers. In this way, you can improve the retention rate for your app and turn your app as the most sought one.
Conclusion:
You can follow these tips to make decisions on your app investment and provide an expeditious app to the shoppers. With the best approach to the deployment and development of the mobile app, we are capable of turning your concise ideas to a well-featured mobile app. At Ecphasis Infotech, we have a potential team of developers to meet your expectations and exactly design and develop your retail store e-commerce app.
Being the leading Mobile App Development Company in Chennai, we have extensively accomplished manifold projects over the years. We've worked on several projects with diverse industries and have certainly completed a variety of Mobile app development projects. Our ardent developers have a good command over the new technologies and coding. We understand your requirements and expectations in a crisp manner and we replicate them all in our e-commerce app. Ultimately, providing the best experience for your business.
Share With: